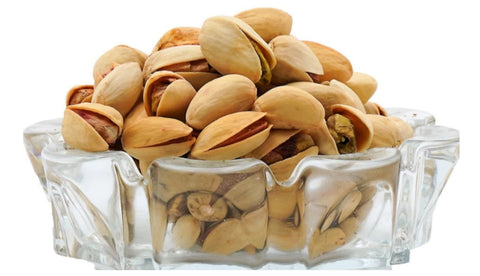 Premium Pistachios
Good for an active lifestyle perfect for healthy snacking.
Healthy source of antioxidants, Vitamins, Minerals & Iron. Good Source of Copper, Phosphorous, Potassium, and Magnesium. Tasty nuts to use at parties and for toppings. Suitable for all age groups. Excellent as a snack, as a cocktail biting, or for munching any time of the day. The high fiber content and low calories make it an excellent nut for weight management. 
Store in a cool and dry place.
---
We Also Recommend
---
;